The Endless End
Susanna Edwards & Andrew Howard
Conviviality
May 6, Friday, 9.30 am
Educators face ever-growing, often surreal managerial demands leading to increasing levels of stress and disillusion. Meanwhile students are too often inebriated  by the utopic promise of choice, technological and stylistic, and simultaneously paralyzed with regard to application and usage. From time to time we need to remind ourselves of the fascination and potential that once made our commitment to design and education seem like such a good idea.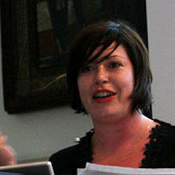 Susanna Edwards works in the realm of visual communication,  as designer, design–writer and educator. Known best for her approach to the teaching and practice of  design and illustration, spanning traditional craft and digital approaches to problem–solving. Edwards has worked for many high profile clients, judged international design awards and presented work at international conferences. She has worked at various Universities but mainly at Central Saint Martins College of Art and Design in London. Having worked and lived in London for fourteen years she is now living in Porto, Portugal and working in both Portugal and London in both education and design practice.  In October 2010 Edwards started a new role as deputy course co–ordinator on the MA Communication Design course at ESAD in Portugal working for the designer and educator Andrew Howard. Commissions and collaborations have included Baseline magazine, Grafik Magazine, St Bride Printing Library, the Institute of Contemporary Arts, Vintage Publishing, The School of Life, Lux Films, the British Council, the British Museum, Coco De Mer, Clerkenwell Literary Festival, Iain Sinclair, Tate Britain, The British Library, the Science Museum, London and the Hunterian Museum, Royal College of Surgeons, London.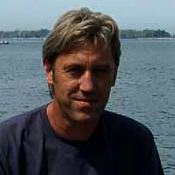 Andrew Howard is a graphic designer, educator, curator, and design writer living and working in Porto, Portugal since 1993. He runs his own design studio (Studio Andrew Howard) which specializes in design work for cultural and educational organisations and institutions. He has created and is currently director of the MA in Communication Design at the Escola Superior de Artes e Design (ESAD) in Matosinhos. Since 1993 he has organised international design events and seminars in Portugal including the 5 year 'Personal Views' series, bringing together 44 of the world's leading designers to discuss contemporary design practice. From 2005 t0 2008 he devised and curated for the Serralves Foundation the exhibition series 'Idioms' which focused on the world of graphic design in our daily lives. He has written about design as social practice for various international publications and continues to win international awards for his design work.